YEARS of experience within the photo booth world, and weddings particularly, mean we are quite well qualified to offer you what we think are 5 top tips when hiring a photo booth. Not just ours, but any!
We hope it might help you in your search for some great wedding fun & entertainment...
1. Cheap & cheerful is not always... cheerful!
Often with photo booths a DJ might offer to add one to your evenings package for just £250, you may know a friend of a friend who has one and does it on the side of his day job, or you found one on Gumtree with all the bells & whistles for an unbelievable price.
Now some of these may be great, but some may not. And heres why.... Generally (though not always) cheap booths dont use a DSLR camera that takes high quality pics, but a webcam that catches some very low grade images.
The lighting will be substandard for the conditions of the venue, the prints may be cheap and blurry, naff props and so on.
However the worst thing is someone doing photo booths for £200 for a night, doesn't make anywhere near enough money to reinvest in their equipment, so it gets old, and they are unlikely to carry a spare camera, or touch screen etc. So when it goes wrong, its game over.
Any pro company like ourselves will have as many spares and backups as possible, so failure is truly a last resort.
2. Its rare someone remembers the wedding cake!
Its true, how many cakes stick in your mind. Yet happy couples to be spend crazy money on the cake. We have seen many cakes that cost more than a booth, and for what? A picture, a few people to pose with and eat some and the venue staff to have to wrap in clingfilm for you to try and off load!
Nothing against cake makers, they create some stunning works of art.
A booth will give your guests hours of fun, memories and a few pics to stick on their fridge and remember what a cracking wedding yours was.
Think about it!
3. Check reviews
Its never been easier to check out a companies past efforts. We all do it, straight on to Google or facebook to see who they are and are they any good.
We should say though, dont let one bad review put you off. Reviews are very one sided, and often supplier might not be able to answer back. So read lots of them to get a really good flavour of who's who.
4. Location is important.
Some venues are blessed with space, others not so much. So to be sure when booking a booth to think about where it will go.
Whilst our booths are big, in the grand scheme of things they aren't really. By the time a standard booth has set up the booth, put up a props table, laid out this that and the other, they use as much space as us.
And dont be fooled by Magic Mirrors. They them selves are small, but if you have a back drop, and a props table and space for people to pose, they take up more than our custom booths!
Oh, and think carefully about putting a booth next to the band or DJ. It can be over powering for those working a photo booth, and very hard for guests to hear whats being said or enjoy the booth staff banter (we love a bit of that!).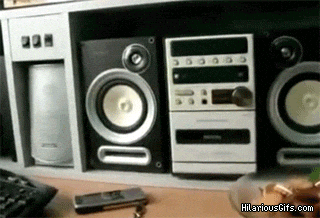 5. Finally....
Dont forget to have a go yourself.
Brides and Grooms and always super busy (especially big weddings) and dont ever quite get the time to grab silly pic themselves. So make time, or, be the first to use it and 'Open it' for the evening.
Be sure to have fun, not just in the booth, but all day. when people say to goes quick, they aren't kidding! Those 'thanks for coming' lines will be out your mouth before you can believe it.
Its a bit like life, so beautiful, such fun, and over far too quickly.
For now
The Box Team x